About Us
Read about who we are and meet the team of professional property managers taking care of your home.
---
Like you, Amanda and I are proud to be a part of our Wyoming community. My family moved to Lander, Wyoming, when I was 13 years old, and I quickly fell in love with the wild places our beautiful state has to offer. After graduating high school, I attended the University of Wyoming in Laramie. After graduation, I received a commission as a 2nd Lieutenant in the United States Army through the UW Army ROTC program. I spent 24 years serving America's finest while honing a mission first, people always philosophy. I feel truly blessed to have been a part of such a prestigious team of selfless volunteers committed to service to the nation. I am grateful to the Army for providing opportunities for my continuing education and allowing me to complete a graduate program in 2012. Although I have been stationed and deployed all over the US, Europe, and the Middle East throughout my career, Wyoming has always been my home. My last assignment in the Army was here in Laramie, where my military career began, at the University of Wyoming leading the ROTC program in developing and commissioning the Army's future leaders. Amanda moved to Wyoming in 2007 to attend a graduate program at the University of Wyoming. She, too, fell in love with Wyoming and was determined to make her home here. Upon graduation, she began a career with the Wyoming Game and Fish Department, where she proudly served the state of Wyoming for 12 years, working to balance wildlife habitat protection with planned development.
Today we serve the communities of Laramie, Cheyenne, and southeast Wyoming on a new team of talented professionals committed to delivering the best in real estate and property management services. Having owned rental properties ourselves for over ten years, we recognize what it means to entrust someone with the management of your investment. We are committed to helping you achieve a well-maintained, profitable real estate portfolio that both owner and resident can be proud of.
If you are a property owner looking for a management company you can trust that understands your financial goals or a resident looking for a well-managed property with a management company that is responsive to your needs, look no further. Here at All County Cowboy, the customer comes first!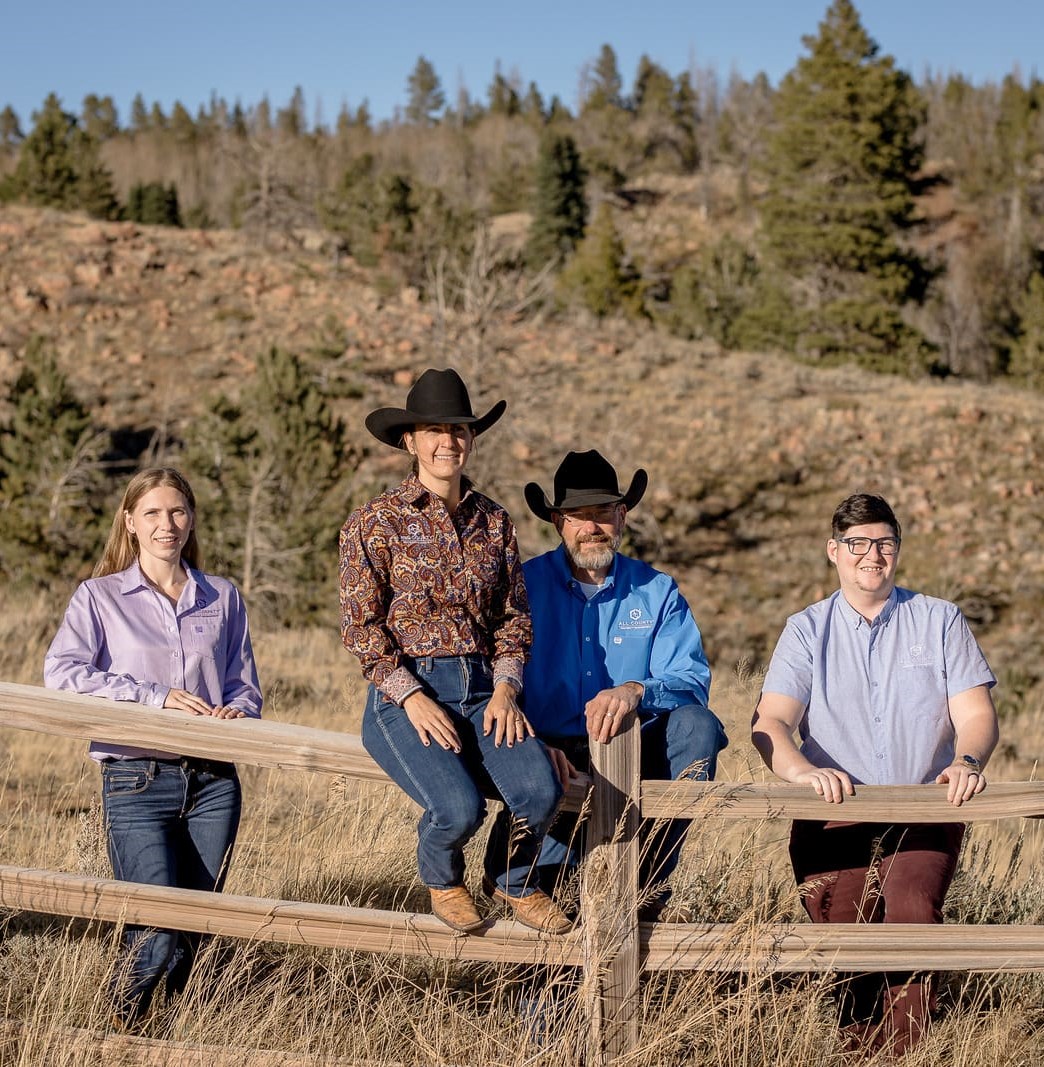 Looking to rent your home?
Let All County Cowboy professionally manage your home today.
Looking for a rental?
Click to see all of our available rentals.
Looking for help?
We are happy to help you and answer your questions.