Are Rental Properties a Good Investment?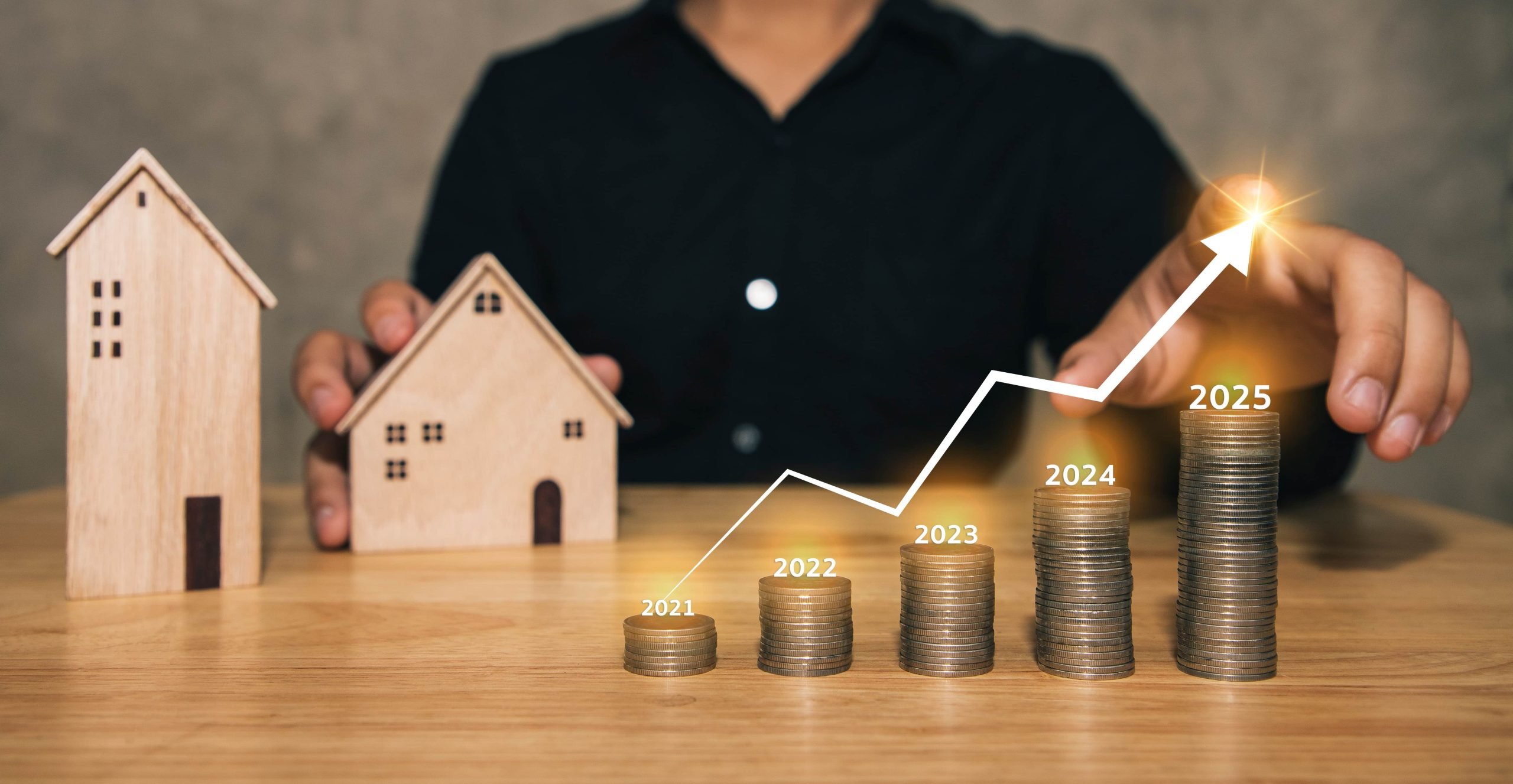 Are rental properties a good investment? As of January 2023, the national average home appreciation rate was 2% month over month and 14.5% year over year. Although home values and appreciation rates fluctuate, you can bet with near certainty that when you buy a property, it will appreciate over time.
This is what makes real estate investing so appealing.
First, however, you must know real estate is a long-term investment – if you get into the market now, you'll likely see a great return on investment (ROI) in the years to come.
So, are rental properties a good investment? For beginners and long-time real estate investors, we certainly think so! Read on to find out why.
Is Rental Property a Good Investment This Year?
Based on our calculations, buying a rental property is a savvy real estate investment this year. The real estate market is not facing a collapse, and average rental rates are rising at a breathtaking pace.
While single-family home prices are still at record levels, they will not come back down anytime soon. If anything, they will continue to appreciate at a slower rate for the foreseeable future.
At the same time, interest rates are rising, causing many to reconsider becoming homeowners. In many places, renting is a more viable option.
Thus, the market conditions are excellent for purchasing a rental property.
The Benefits of Investing in Real Estate Property
Rental properties make an excellent investment – here are four reasons why.
Passive Income
The top reason one invests in real estate is passive income. Passive income is income from someone other than your employer or contractor.
If you do your research and make a good investment, you can generate a healthy income from receiving monthly rent.
Positive Cash Flow
Rental properties provide monthly cash flow. Cash flow is the net cash amount coming in and out of your account.
When you manage your expenses, you'll have a positive cash flow,  so you'll earn more than you spend.
Plus, rental properties generate recurring income. As a result, you can rely on earnings for a long time. This creates financial stability and will allow you to invest more in the future.
Tax Benefits
There are several tax benefits of owning a rental property, although they differ by state.
Property taxes are deductible, and real estate investors pay minimal income taxes when owning a rental property. This is because you can apply tax deductions to your rental income, such as:
Insurance
Mortgage interest
Maintenance
Operating expenses
Property management
Renovations
You can even avoid capital gains tax if you sell the property by using a 1031 exchange.
Property Value Appreciation
Of course, depreciation can happen in the short term, but as mentioned, real estate tends to appreciate in the long run. So when you decide to sell, you'll profit from the property.
The Realities of Real Estate Investing & How to Plan for Them
Buying a rental property as an investment comes with many benefits. Yet, there are some things you'll need to prepare for to ensure you get the most out of your investment.
Tenants
First, you have to find reliable renters using a screening process. Tenants can pose challenges. Having a plan in place if a pipe bursts or a tenant stops paying their rent is recommended. You'll have to handle the situation, whether you need to call an emergency plumber and find temporary housing or begin the eviction process.
Be smart and protect yourself – ensure a proper lease covering your base legally, and hire a professional management company to avoid rental headaches.
Taxes Can Increase
Although rental properties offer significant tax benefits, your property taxes can rise. Tax rates constantly change, so you should prepare for an increase at some point. You might consider incremental rental rate increases based on your area's laws.
Lack of Liquidity
If you own other types of investments like stocks or bonds, you can sell them pretty quickly using a broker. But the same isn't true for real estate.
Depending on the market, a property can take several months to sell. Unfortunately, this means you cannot expect to make a quick sale to get your money back on short notice.
If this is not ideal for you, consider investing in real estate investment trusts (REITs) instead. REITs trade publicly like stocks on the stock market.
Capital Requirements
Anytime you want to buy a property, you need to make a down payment unless you can pay in all cash.
First-time homebuyers or those buying a primary residence can buy a home for as little as 3% down. However, investment properties typically don't qualify for these programs. Instead, you'll need to put down at least 20-25%.
That means if the purchase price is $300,000, the lender will require you to put down $60,000 to $75,000 upfront. And this doesn't include closing costs.
While you can pass off the mortgage payment to renters, you'll still be responsible for the loan.
Factors to Consider Before Investing in a Rental Property
So, you've decided that you're going to buy a rental property. Here are three factors to consider when searching for a property to buy.
Property Management
Since being a landlord can be difficult, rental property owners often work with a property management company. This is something you'll want to consider.
Property management services include the following:
Collecting rent
Finding and screening potential tenants
General maintenance, repairs, and upkeep
Handling taxes
Your Location
How much you'll earn on your property depends on its location. So it's essential to keep an eye on the rental market to know where renters are spending more.
It's best to invest in an up-and-coming area with population growth. A real estate agent can provide more information if you're unsure about the housing market in the area you're looking to buy.
Financing Plan
The mortgage approval process is often stricter for rental property investments. If you need a mortgage, get preapproval from a bank to know how much you can afford to invest.
Find the Right Property Manager for Your Rental Property
If you're still considering investing in a rental property, go for it! When you put in the effort to research properties and find a good investment, there is real earning potential.
Plus, if you don't want to deal with the landlord's responsibilities, our property management company is there to help. Find a property manager for your rental property today from All County Property Management. We're industry leaders with more than 30 years of experience and 70 locations throughout the country. We have the expertise to guide you through a successful rental property experience.
Ready to hire a
property manager?
With 68 locations across the U.S. servicing more than 30,000 residential properties, our experts are ready to help provide the best property management experience.
Find a Property Manager