Top Tips for Advertising Rental Properties on Social Media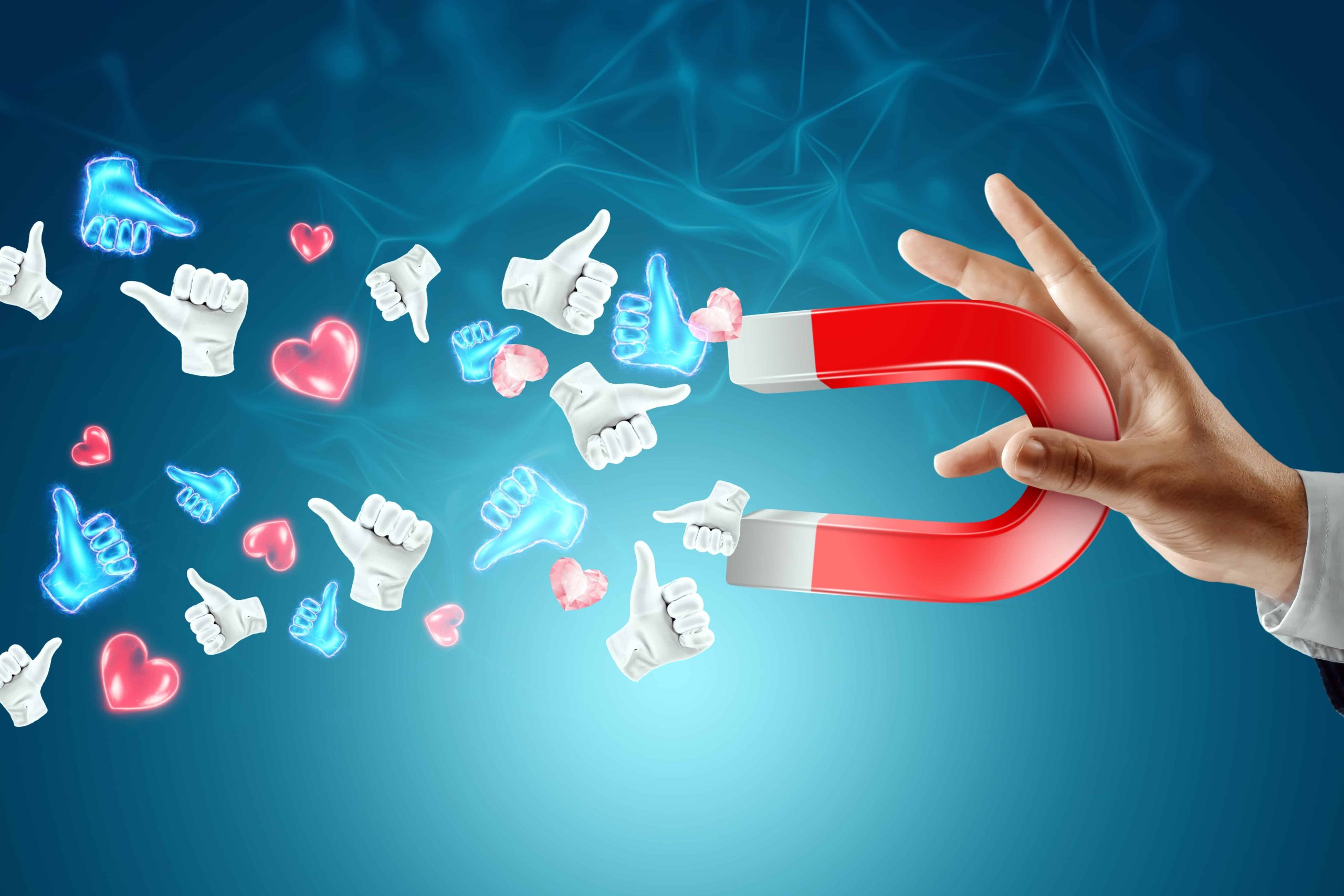 As a property owner, you are always looking for ways to market your property, reach potential tenants, and fill your rental properties quickly.
Social media marketing can be an influential tool for rental property owners and managers: approximately three-quarters of American adults have adopted social media, making it an ideal platform for connecting with prospective renters. Creating engaging content and leveraging the right platforms can maximize your exposure and attract more renters.
Through content creation, paid advertising options, cross-posting across multiple sites like LinkedIn or Instagram, and organic methods such as email newsletters, landlords can get their message out there cost-effectively.
So let's dive in and discover how to use social media to attract more potential tenants and fill those vacant properties!
Choosing A Social Media Platform
Platforms such as Facebook, Twitter, Pinterest, and LinkedIn are ideal for showcasing units with photos or videos and providing immersive experiences through virtual tours.
Additionally, some platforms offer paid advertising options that allow you to target specific demographics with tailored messages that increase visibility and ROI.
Different platforms are better suited for different types of properties, so consider who your target audience is before selecting which ones to use. It's essential to choose the right platforms to make it easier for potential tenants to find them.
Another point to consider: share similar posts across multiple accounts to increase exposure. Building relationships in different ways with prospective renters develops trust with you over time to fulfill their housing needs.
Facebook
Creating a Facebook page is essential for landlords to maximize their visibility on one of the most popular social media sites. Not only can you exhibit your dwellings in pictures or videos, but prospective renters can also contact you directly for any queries related to availability and other matters.
Additionally, Facebook Marketplace, an e-commerce platform that connects sellers and buyers,  also makes it easy for landlords to post listings and paid advertising options if needed.
Plus, consider creating a virtual tour through Matterport to give renters an immersive experience without having to physically visit each property they're interested in renting. You can easily share the tour on all your social media channels.
Instagram
While Twitter seems to be the channel of choice for vacation rentals and AirBnB, Instagram is a home run for advertising rentals overall because of its visual nature.
Here are a few tips for marketing on the 'Gram:
Put some effort into creating enticing images and videos. Instagram was born out of pictures, so great photography is a must on this platform.
You will get more engagement if you use hashtags. Use branded hashtags that point back to your property in addition to generally popular ones.
Make sure you put in the location. Show locals how to find your property! This will also save you from fielding potential calls from someone unknowingly confused about the property location.
Create posts with virtual tours. Whether it's a post, reel, or story, give your prospective tenants a taste of what it's like to live there with a tour. And avoid the fish angle image – it doesn't accurately present the actual space of the unit.
TikTok
TikTok is not just a platform for collaborative singalongs anymore. This social media video channel has the power to reach more than a billion users. In fact, video marketing has grown exponentially popular, according to biteable.com: mobile video consumption increases 100% every year!
If you have rental listings, you already have material to share. And you can also repurpose content from Instagram, Facebook, and other social media platforms onto TikTok, too.
Remember that TikTock video content is engaging, clever, and not too serious. You don't have to be super polished, either – TikTok-ers are known for being authentic and more off the cuff, giving you the opportunity to showcase a property while building a more personal connection and trust. Post consistently with a sense of humor, interact with your followers, and watch your customer base grow.
LinkedIn
This social media platform may not be the first place you'd think of for advertising rental property. But LinkedIn is worth considering when marketing rental properties since its users tend towards professionals looking for long-term housing solutions rather than short-term vacationers – perfect prospects for landlords looking to fill vacancies.
Who is your audience on LinkedIn? Likely colleagues, business partners, friends, and potential clients. You never know when any of these parties might be looking for a rental, which makes them a great source of leads, and the reach can be expansive if your network is extensive.
Users also tend to take postings more seriously due to the professional nature of this platform as opposed to more entertainment-focused sites.
Creating Engaging Content
Once you've chosen the best platforms for your property management business, it's time to start creating content that will engage prospective tenants.
Images with catchy headlines are vital to attracting potential tenants scrolling through their feeds and looking for suitable accommodations. Posting articles about local community topics helps build relationships with prospective renters who share common interests or values. Hashtags also boost post engagement across all platforms.
Your content could include:
Informative blog posts about local events or attractions
Tips on finding the perfect apartment
Photos of recently renovated units
Virtual tours of available apartments
These are just a few ideas to get you started. If your focus is TikTok, you could try posting funny tenant searches for rental units that address pain points like getting up early to try to get to a property first.
Craft Stand-Out Posts
To ensure your posts stand out, get creative with visuals such as infographics or videos that speak directly to the needs and wants of potential tenants.
You could also tap into influencers or partner up with other local businesses related to real estate, like interior design firms or furniture stores. This will not only increase visibility for both parties but build trust between each brand and their respective followers and customers.
Additionally, think about fostering connections with potential tenants by utilizing social media to highlight shared interests or values, thus providing them a better sense of who you are as a landlord before committing to renting from you. You might get involved in events or charity gigs that give back to the community and encourage your followers to join you.
Drive Audience Engagement
When constructing your content, be sure to focus on your target demographic and craft each post or article accordingly so that it resonates with them.
Building relationships with prospective tenants through social media also involves engaging with them directly by responding to comments and messages they send you about the property or any questions they may have regarding the rental process. By engaging with prospective tenants on social media, you can gain insight into their desires and preferences so that you can adapt promotional activities accordingly.
Paid Advertising Options
When it comes to maximizing your reach when marketing rental properties, paid advertising can be beneficial. Paid options such as Google Ads and Facebook Ads enable you to target likely (and local) audiences with precision, meaning that potential tenants are more likely to see your ad and take action.
These ads also serve as reminders for showings or open houses, increasing the visibility of your property, which leads to higher conversion rates and increased profitability overall.
Cross-Post On Multiple Platforms
Start small by creating pages on the most popular sites like Facebook and Instagram, then gradually add other social media sites into the mix once they become familiar.
Once your accounts are set up properly, post regularly using relevant hashtags and keywords so people searching for rental properties in your area will find yours first. Ensure that all relevant contact details are current, so those searching for rental properties in the vicinity can reach out to you quickly if they need additional information or would like to arrange a viewing.
And don't be shy about posting promotions, move-in specials, or temporarily reduced security deposits! You can attract potential renters with a good deal. This can also motivate prospective tenants to reach out more immediately if they have to take advantage of a rent break that's only available for a short period.
Partner With Us Today
Advertising a rental property on social media is a powerful way to reach potential tenants and increase visibility. Creating a tailored plan for promoting your rental property online ensures you reach the broadest possible audience.
And now that your rental property is exploding with prospective tenant applications, how do you manage the influx?
Contact All County Property today for all your property management needs. With over three decades in this business, we are professional experts in long-term residential property management. We are client-focused and handle all aspects of your property, including managing the end-to-end tenant application process, ensuring you peace of mind that your asset is performing to its fullest potential.
Ready to hire a
property manager?
With 72 locations across the U.S. servicing more than 30,000 residential properties, our experts are ready to help provide the best property management experience.
Find a Property Manager